Founded in 2007, Spark Media Solutions is a B2B content marketing agency for the tech industry. The San Francisco Bay Area company uses media production to jump-start relationships for their clients.
Spark Media Solutions' products are designed to deliver to clients' needs regarding:
Search and social visibility
Thought leadership
Influencer relations
Lead generation and conversions

The content agency utilizes its decades of relations with the tech elite to produce videos, articles, images, and podcasts that are thoughtful, educational, funny, and entertaining. Over the past decade, the company has worked with many well-known tech clients.
David Spark is a veteran tech journalist and founder of Spark Media Solutions. He's been the creative director, producer, voice, and face of many content marketing campaigns for a number of Fortune 1000 B2B tech companies.
Since 1996, Spark and his articles have appeared in more than 40 media outlets including eWEEK, Wired News, PCWorld, ABC Radio, John C. Dvorak's "Cranky Geeks," KQED's "This Week in Northern California," and TechTV (formerly ZDTV). Spark is also the author of the book, "Three Feet from Seven Figures: One-on-One Engagement Techniques to Qualify More Leads at Trade Shows."
In addition to traditional media, Spark spent ten years working in advertising at various agencies, the last being Publicis Dialog where he launched the company's new media division. Spark also squandered more than a dozen years working as a touring stand up comedian, a San Francisco tour guide, and comedy writer for The Second City in Chicago.
Today, Spark blogs regularly on the Spark Minute. You can listen to his weekly tech and media podcast Tear Down Show and subscribe to his YouTube series Content Marketing Tips.
Spark is a noted speaker, entertainer, and moderator at tech and marketing events. He also offers training for moderating.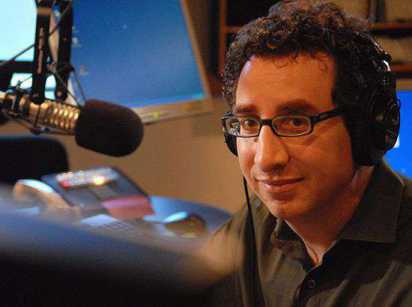 Joy Powers is a partner at Spark Media Solutions. Powers is a multi-talented marketer with skills in writing, web development, photography, and design.
Prior to joining Spark Media Solutions, Powers served as the communications director for the Israeli Consulate in San Francisco. She also ran online marketing for the Jewish Community Federation in San Francisco. Powers has co-lectured college courses in Adobe Illustrator and Photoshop.