Favorites
Please check out our 90-second highlights reel on our front page, and then peruse below a sampling of our favorite pieces we've produced for clients.
Why Nerds Are Cool
Contrary to the number of wedgies and swirlies yesterday's nerds may have received in grade school, today's nerds are cool. At an uber-hip nightclub in San Francisco, I asked the "proud to be nerd" attendees, "Why is it cool to be a nerd?"
What Happens When You Ask Security Experts for Their Password
Will security professionals divulge their password if you just walk up to them with a camera and a microphone and ask them? It's an experiment I try every year at the RSA Conference, the premiere annual event for the information security industry.
Watch this year's video to see how I desperately try to persuade security gurus to give me their password.
32 of the Best and Worst Infosec Analogies
Information security is a weird egg. You can be in it and understand it, yet have a hard time explaining it to the lay person or even your colleagues. For that reason, the infosec industry has glommed onto a never-ending chain of analogies and metaphors to better explain the intangibles of digital security.
Read all these creative analogies infosec pros love and hate.
Build Your Brand Through the Wisdom of the Crowd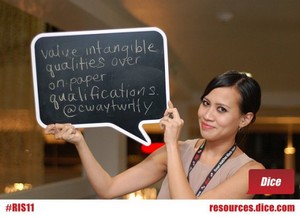 This is a story of how we helped Dice become the most visible sponsor at a recruiting conference by using attendees to help us create and distribute our content. We created a combination of photos, a popular article filled with tips from industry insiders, and a fun video.
Read the case study and see the article, photos, and video.
The Best of SocialDevCamp Hackathon
By putting a severe time limit on an open-ended project it forces the participant to rise to their fullest potential or completely give up and fail. That is the architecture of a hackathon and it always makes a great story. For 36 hours at SocialDevCamp in Chicago I followed all the participants as they struggled to come up with an idea, work with their team, parse out responsibilities, execute, and present their project without failing. Oh yes, and do all that with little sleep and very little bathing. This nine-minute video tells the whole story.
Watch the video that tells the story of the entire hackathon.
Ever Witness a Communications Faux Pas in the Workplace?
At the end of the second day of the 2011 TechCrunch Disrupt conference, Yammer threw a party and I asked attendees if they were ever witness to or guilty of an inappropriate use of electronic communications in the office. I got some rather funny answers.
Top 25 Influencers in Security You Should Be Following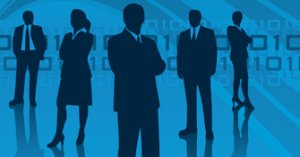 If you're in the IT security industry, this is a must read and must follow list. This piece was written for Tripwire's "State of Security" blog and is really a culmination of the people they've been paying attention to and following in the industry. What's most valuable about the list aren't the names, but the security tips each and everyone offered for the new year.
Read the list and the advice of some of the most talkative security pros online.
Tales of Presentations Gone Horribly Wrong
Technology doesn't always work the way we want it to, and sometimes presenters aren't as informative and entertaining as they should be. We've either witnessed, or worse, been responsible for a presentation horror story. During the speaker dinner at Silicon Valley Code Camp, I asked the assembled speakers if they could tell me a story of a presentation that went horribly wrong.
Watch their funny responses. I'm sure you'll relate.
RSA Conference 2011: End of Show Report
The RSA Conference is the biggest conference every year about IT security. Everyone and everything in the industry is discussed at this event. Here's our 5-minute summary of the event from 2011.
Geek Confessional: Your Worst Manager EVER!
We've all had bad managers. It's often the reason we leave our job. A manager's behavior can be outright abusive and it can make our work life miserable. Luckily, after you have a bad manager you can look back and laugh at it. That's what we tried to do at Silicon Valley Code Camp when I asked attendees to tell me their worst manager story.
Watch the video and be scared, very scared.
Stock photos courtesy of Shutterstock.